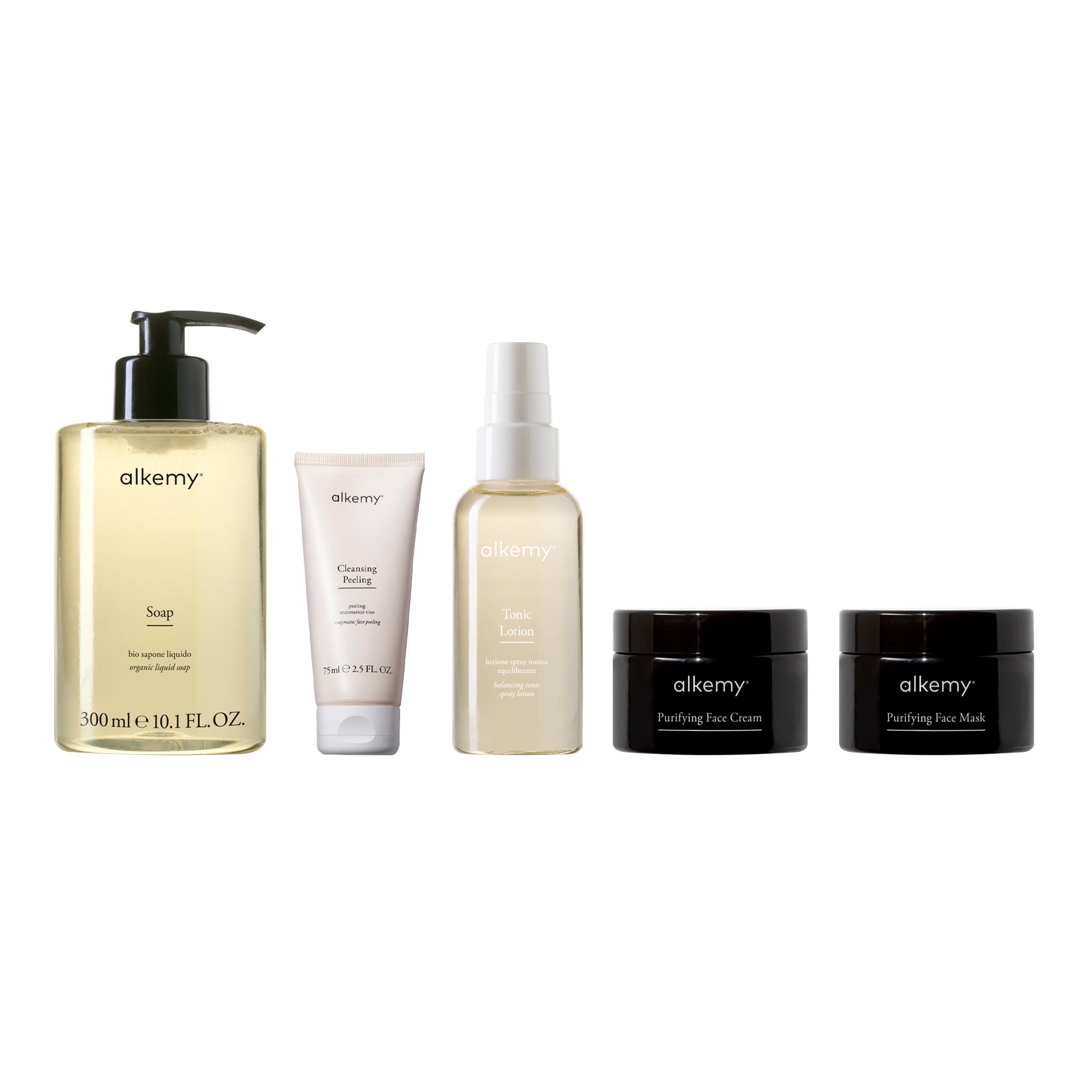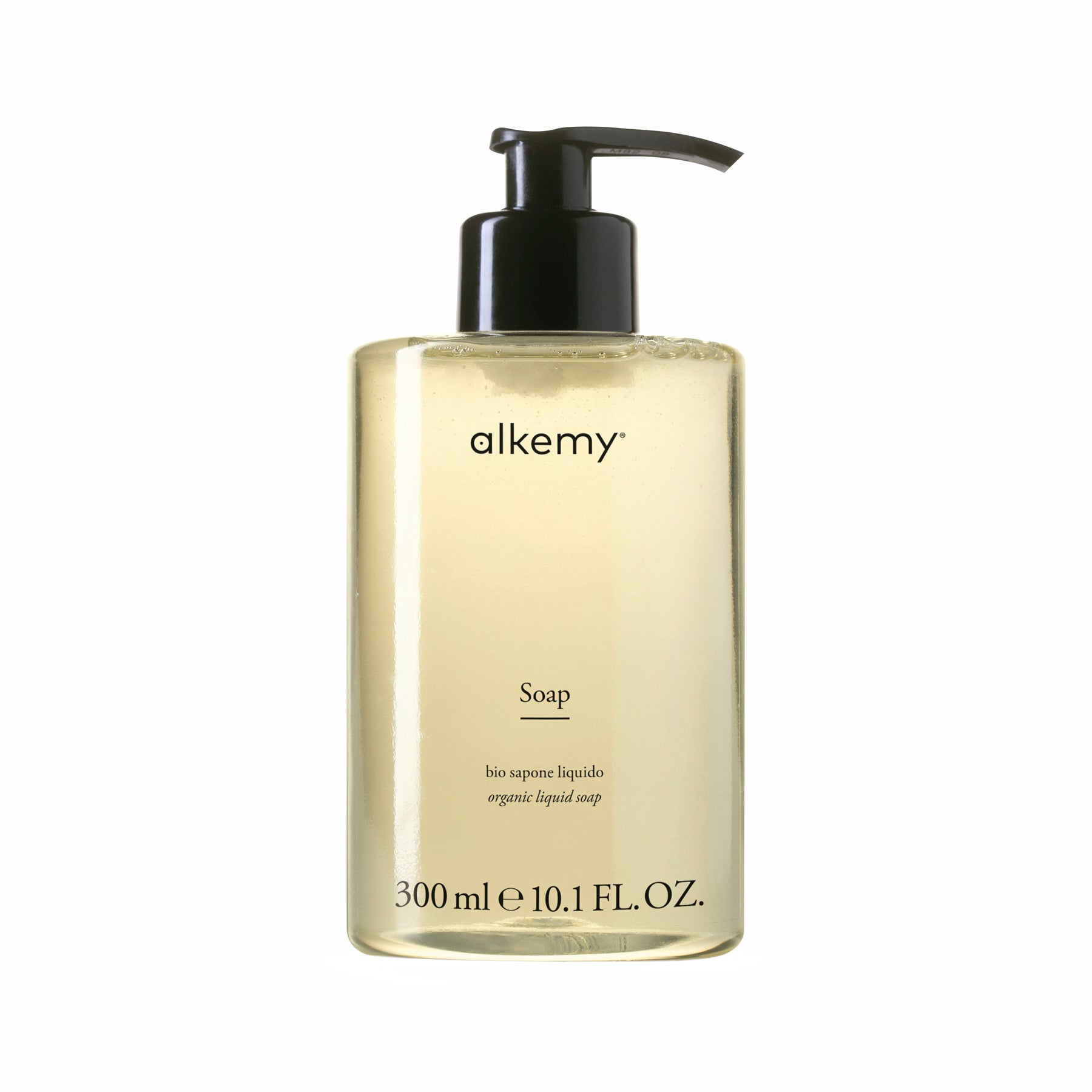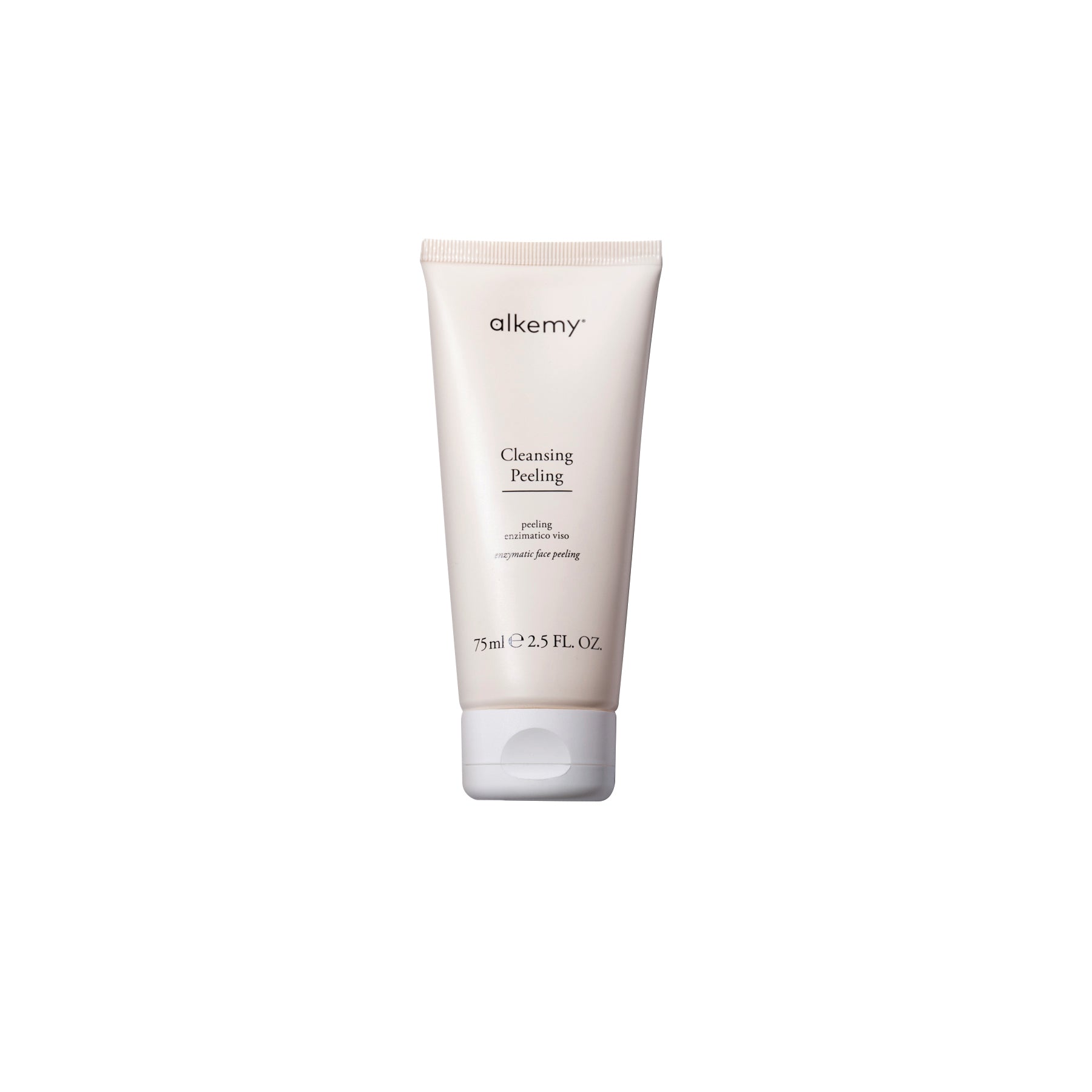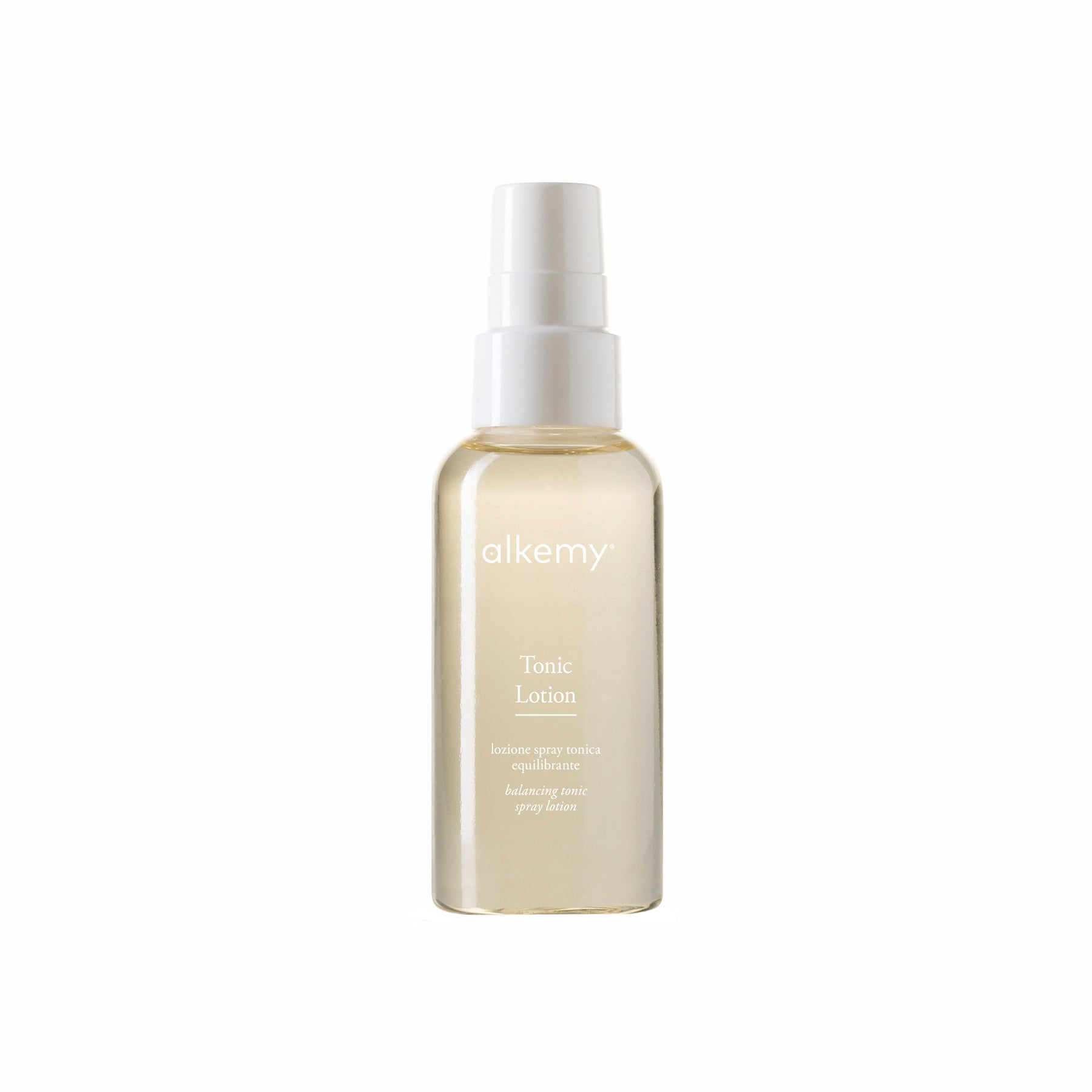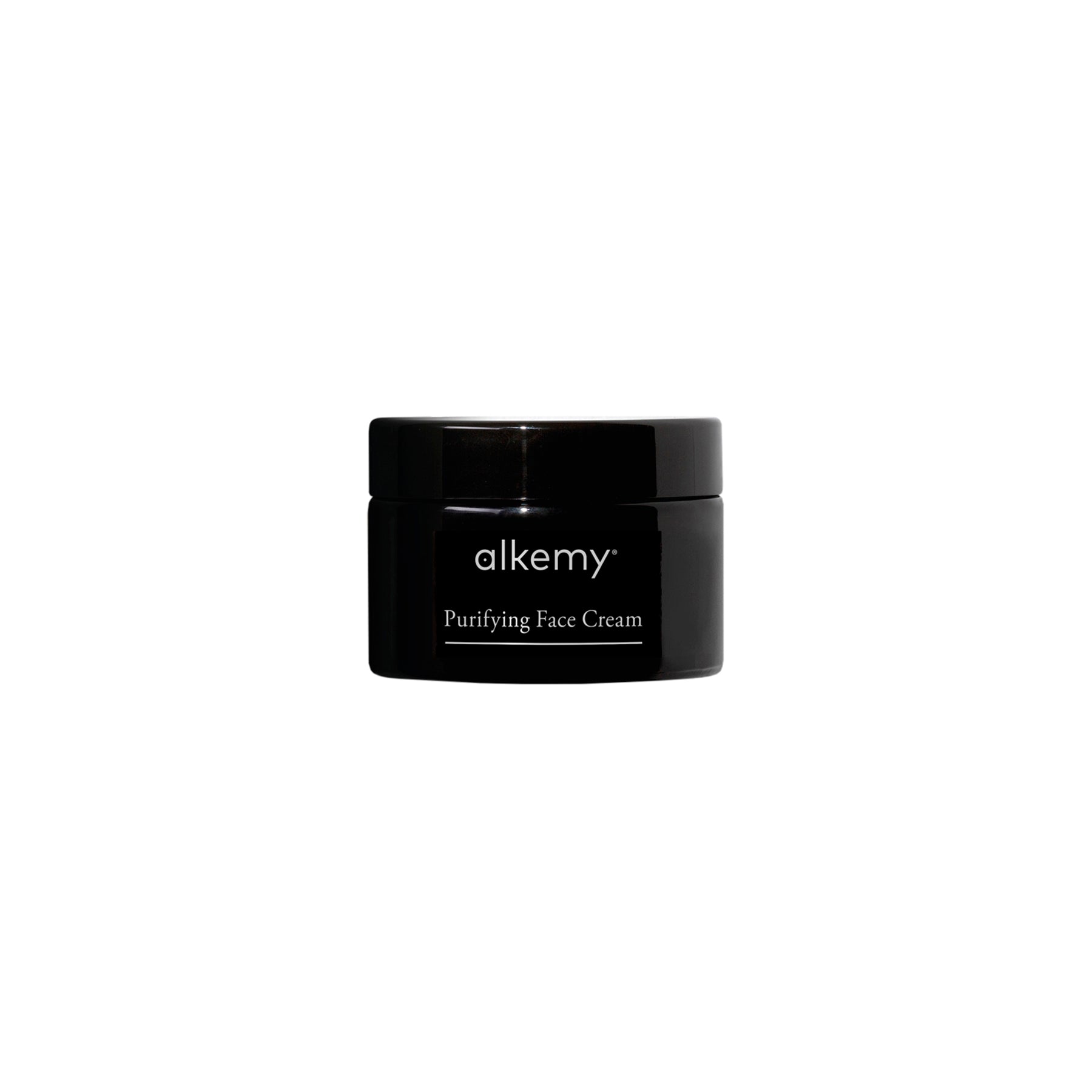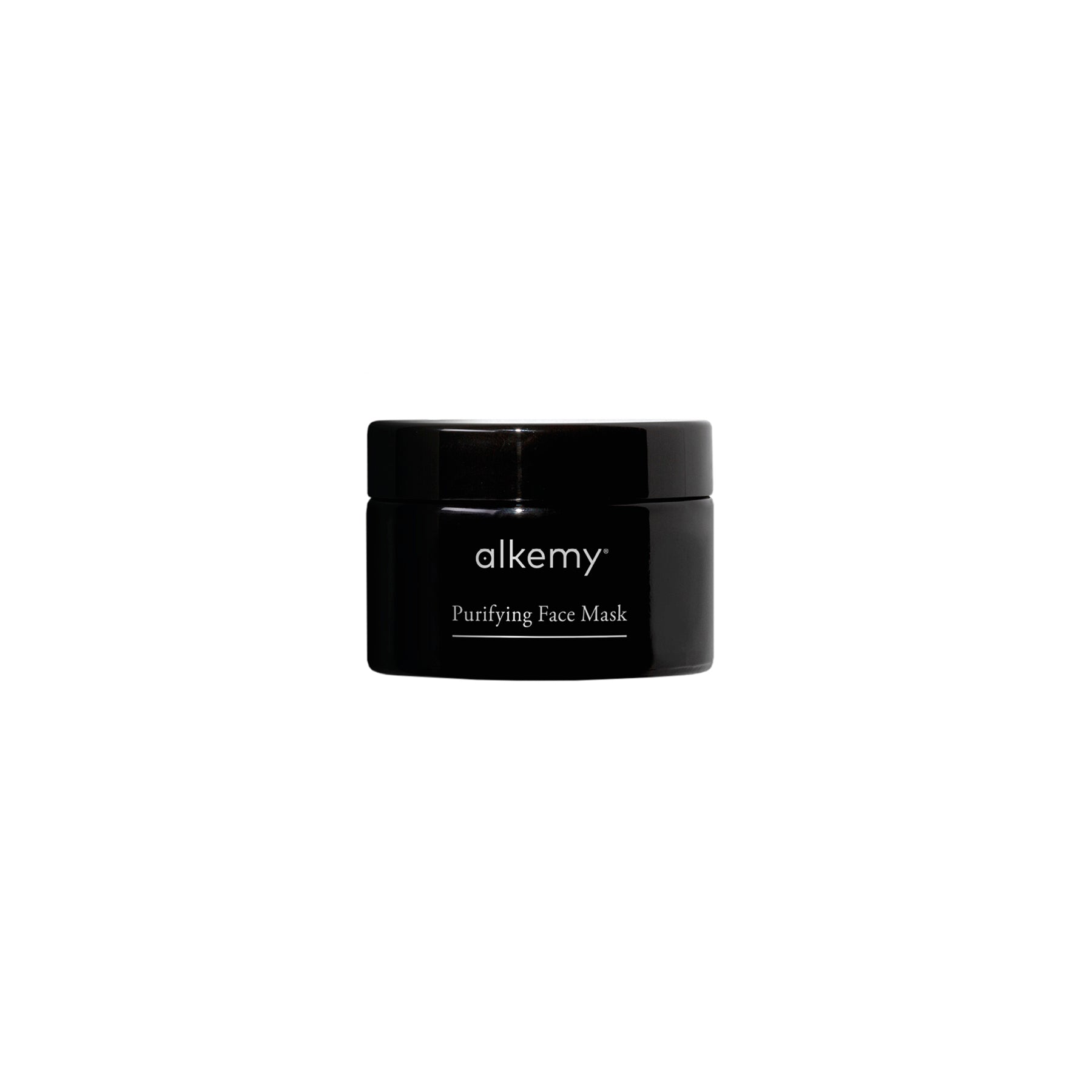 Acne Mission Kit
€80,00
Regular price
€132,00
Subscription • Save
Tackle skin problems every day! This kit is your trusted ally when it comes to naturally tackling facial blemishes and uncomfortable acne: five products that join forces to get astonishing results.
6.0 Organic liquid soap: gently cleanses the skin of hands, face, intimate parts and body. Its special 99% natural allergen-free formulation is ideal for all skin types, even for the most sensitive and delicate ones of children, avoiding redness, itching and dryness.The unmistakable combination of 5 organic plant extracts (hazel, mallow, dog rose, marigold and chamomile) make it unique in everyday life. A cuddle for your skin.

8.1 Cleansing Peeling, made with apricot kernel, orange and mandelic acid microbeads to help you to gently remove dead skin cells while preventing irritation, making your face radiant once more.
3.1 Tonic Lotion Spray moisturizes and revitalizes through the power of calendula, chamomile, aloe and ginseng extracts.
8.0 Purifying Face Cream It softens the skin thanks to the purifying and anti-shine effect of burdock and lavender. A miracle for skin problems.
8.3 Purifying Face Mask Tops it all by thoroughly purifying the skin without dehydrating it. The cream texture based on green algae, red algae, brown algae and clay of our alkemy 8.3 purifying face mask is ideal 2/3 times a week to refine and tighten enlarged pores.

FAQ
What is the right order for my skincare routine?
1. Cleanser to clean the skin
2. Exfoliant to remove impurities
3. Toner to balance skin pH
4. Serum to hydrate
5. Cream to even out
I have a sensitive skin that tends to irritate, can I use your products?
Our products are suitable for every skin type, even the most sensitive, fragile and delicate ones, since dermatologically tested and conceived to maintain your skin balance.
Which is the must-have product for my skincare routine?
Face serums are the must-haves of skincare routine! Made with a high concentration of active ingredients and excellent raw materials, they are recommended after cleansing and before the cream to boost the effects.
Why choose us?
Made in Italy
Made in Turin, our preparations are dermatologically tested, allergen-free and the packaging is made of recycled and recyclable materials.
Secure payments
We use all the main certified payment methods to guarantee total security for your purchases.
Fast shipping
We rely on the best shipping services to deliver alkemy to your home.
Customer support
Do you have any concerns or questions? Our support service is here to help, whether via our convenient chat or via email.